Kids
Discover our range of creative and consciously sourced kids' clothing, books, activities, toys and décor. Made to inspire and delight little dreamers, inventors and explorers.
V&A EXCLUSIVE
Totes amazing!
Four sizes of new and exclusive Young V&A tote bags to celebrate the new museum and its audience of all ages.
SHOP NOW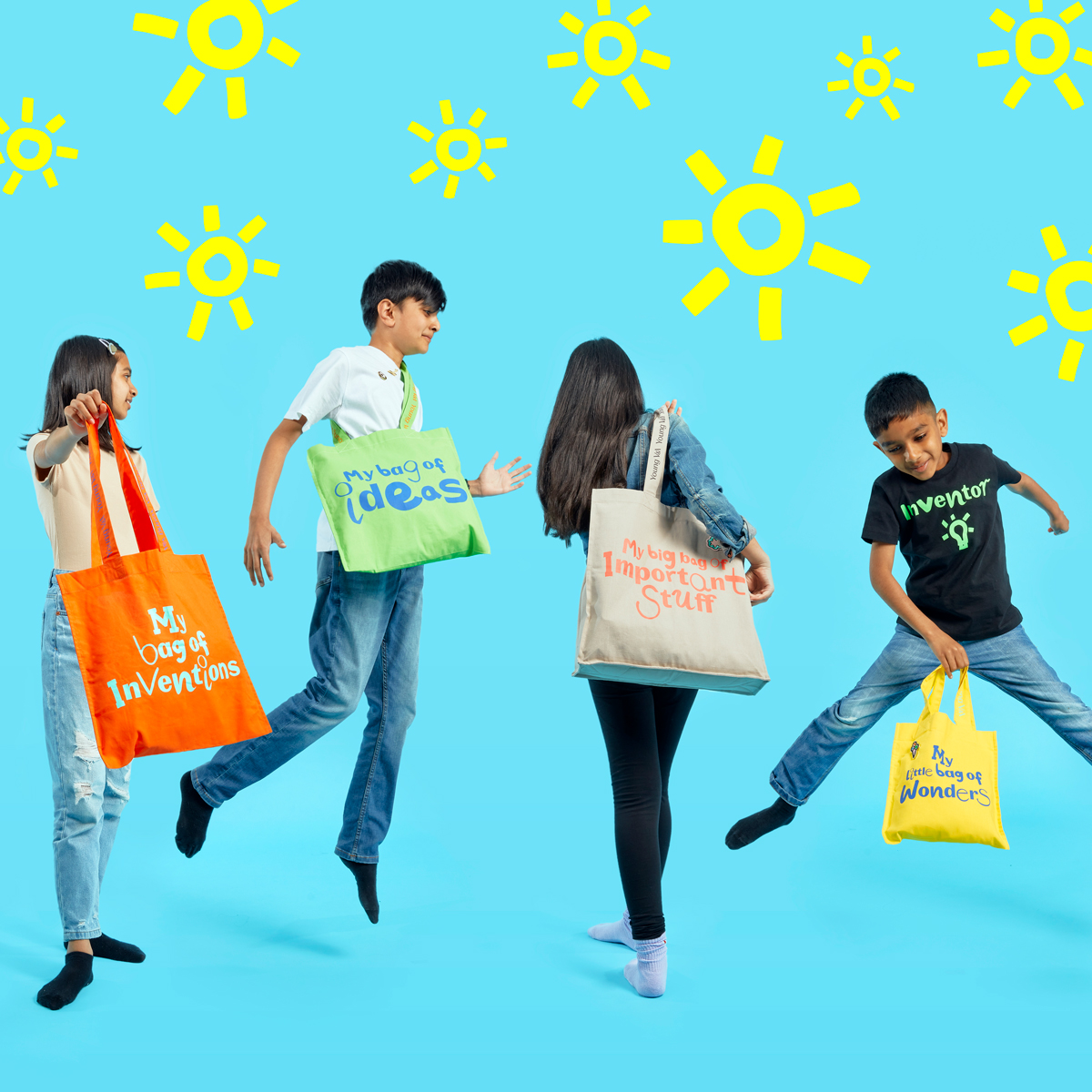 Express yourself!
Are you a musician or a foodie? Sporty? A sweetheart? A little bit from another planet? Choose your favourites, or collect them all.